Welcome to St. Luke Missionary Baptist Church
2017 Theme: "The Called to Duty"  Eccl 12:13 & Luke 10:27
St. Luke Missionary Baptist Church and our dynamic Pastor Scott Onque prides itself to be a friendly and welcoming church! Come as a friend and leave as family.
We know that God is seeking true worshippers so we create an environment where the Holy Spirit has his way.
We have great singing, high worship, powerful preaching, and effective teaching. This year we will take our praise even higher!

Out motto is: "Healing the People of God through the Word of God". Our motto scripture is Jeremiah 29:11. "For I know the plans   I have for you, declares the Lord, plans to prosper you and not to harm you, plans to give you hope and a future".
We set the foundation for a strong presence in the South Shore Community.
We are dedicated to the advancement of our religion through education,
evangelism, discipleship, outreach, and other beneficial activities to the community.
In addition to our community services, we organize regular meetings and activities so that our members can join together and support our communities from day to day.
We are always happy to meet new people - everyone is welcome!
St. Luke Missionary Baptist Church is a non-profit, religious organization who embraces the vision God has for his local church: to be a kingdom of worshipping believers whose desires is to glorify God in the obedience of the great commission in worship, fellowship, discipleship, ministry, and evangelism. 
Learn more about our people.
The St. Luke Missionary Baptist Church is a Christ Centered Church that shares the Gospel of Jesus Christ. We are a Bible based Church who believes in training and developing its congregation to do the work of the New Testament Church.

Learn more about our work.
We encourage our members to share their testimonies. Lives are being transformed daily in this ministry. Email your testimony and you may see it right on this page.

Read more inspiring stories.
JOIN US FOR SUNDAY SCHOOL EVERY SUNDAY!
St Luke Missionary Baptist Church
7262 S Coles Ave
Chicago, IL 60649
(773)768-8423 
(773)768-8469 Fax
Email: Stlukembchurch@aol.com
Twitter: @St_Luke_MBC
Facebook: St Luke Missionary Baptist Church of Chicago
St. Luke Missionary Baptist Church
Rev. Scott Onque', Pastor
7262 S Coles Ave
Chicago, IL 60649
Phone: 773-768-8423
Fax: 773-768-8469
SIGN UP FOR TEXTALERTZ: Text THELUKE to 55469
You will stay up to date with The Luke!
Or use our contact form.
Your Gift is welcomed and appreciated! Also Tithes and Offerings can be made here!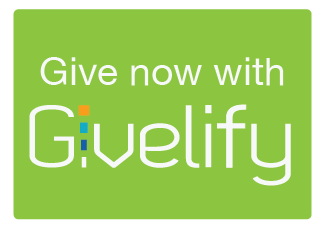 Power Hour 8:00 a.m.
Sunday School 9:00 a.m.
Morning Wohship 11:00 a.m.
Tuesday Bible Study @ 7 PM
Wednesday Bible Study @Noon